Home Page | Schedules | Training Classes | Memberships & Donations | Contact Us | Email: info@CTV29.org
---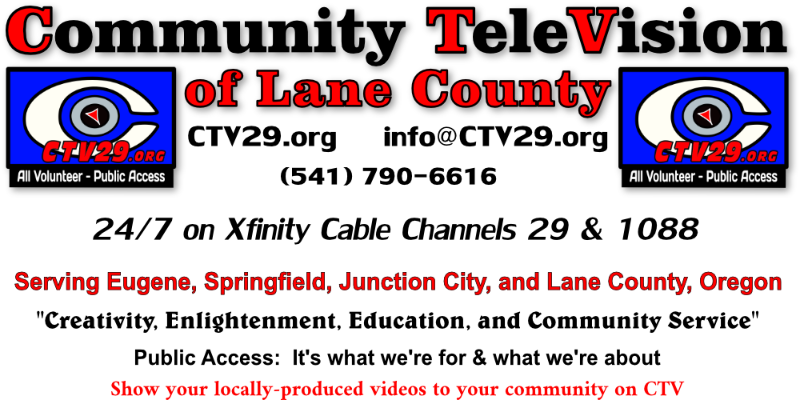 Studio & Offices: Behind Sheldon High School, Door 15 between KRVM & the Tennis Courts
Open By Appointment Through Deceber
Latest Update For CTV29 Members and Friends:
Community Television's Studio and Office will be closed for regular hours through December,
however we are open to help members and friends by appointment.
Call the Office at 541-790-6616 or email info@CTV29.org.

Producers can send in new shows on a flash drive mailed to the address below
or through transfers via internet by emailing info@CTV29.org for details.
We will remain 24/7 on Comcast Xfinity Channels 29 and 1088.
We are an all-volunteer station and this will be the easiest way to coordinate as close to normal operations as we can.
Let's all stay healthy and active in community!
NOW ALSO ON COMCAST XFINITY CHANNEL 1088
For current schedules see Schedules & other info please e-mail us: info@CTV29.org
Mail us at: 1430 Willamette St., #321, Eugene, OR 97401
Join for $10 a year or make a donation! Both are tax-deductible!
Use Your Credit/Debit Card or PayPal Account! (Click the PayPal button below)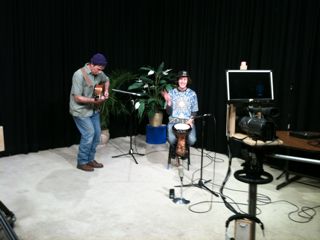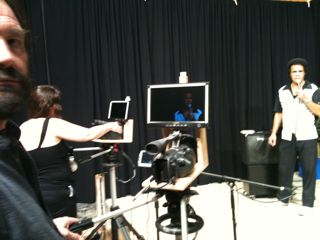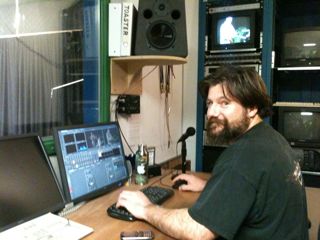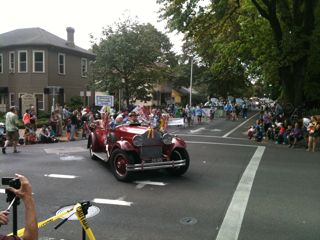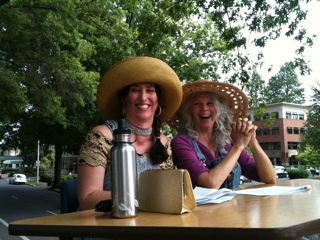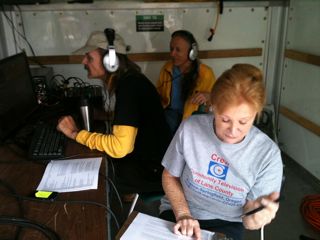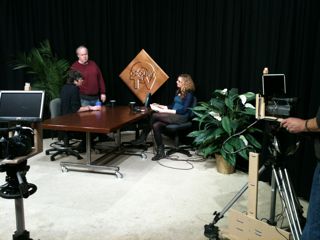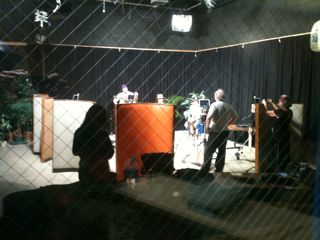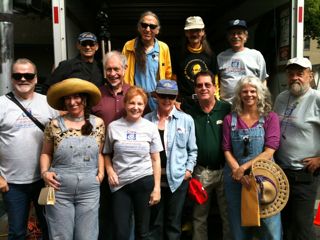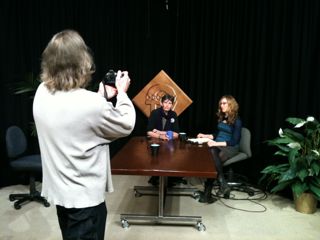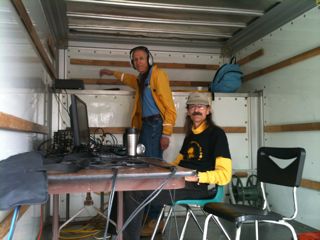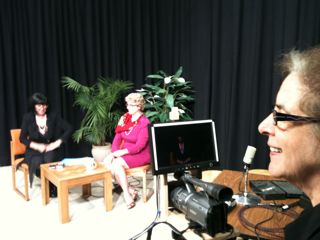 © 2020 Community Television of Lane County. All Rights Reserved.